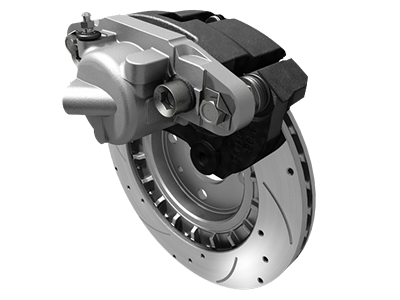 Brake Service in Greensboro
The efficiency and responsiveness of your brakes is one of the most important factors in determining your ride experience and driving safety - make sure you keep your brakes in excellent condition! The team at Crown Volvo will be happy to help you do so and get the most life and safety out of your vehicle, whether you're looking for preventative maintenance or responding to a more immediate need.
Customer Reviews

Benefits of Brake Pad Replacement
Replacing your brake pads breathes new life into your driving experience. When you update failing or faltering brake pads, you'll notice an immediate increase in brake responsiveness and efficiency, leading you to become a more confident and cautious driver, and you'll be buying some of the priceless peace of mind that comes from driving a safer vehicle. Faster brake speed, shorter stopping distances, and the bright and responsive feel of a new car's brakes are easily obtainable when you replace your brakes, and you'll be sure to notice the difference from the moment you pull out of the shop.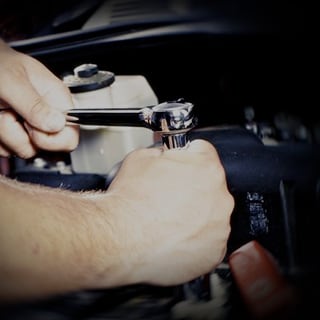 Crown Volvo
3604 W. Wendover Avenue, Greensboro, NC 27407
Serving
Greensboro
The customer service representatives and automotive technicians at Crown Volvo are dedicated to providing you with the fastest, easiest, and most satisfying shop experience possible. We're looking forward to introducing you to our team of mechanics, all of whom are fully trained and certified professionals with a wide range of experience on all makes and models of vehicles. You'll notice the difference that comes from dedicated service and experienced technicians when you see the speed and efficiency of our team, whose members frequently perform brake pad replacement jobs - all working to leave you with the security that comes from entrusting your vehicle to an experienced team.
Brake Service
We're proud to offer only the highest quality original equipment manufacturer, or OEM, parts for our repair and replacement jobs. OEM parts are produced by the same engineers and manufacturers as the original components of your vehicle, giving you the benefit of their expertise and specific design for your vehicle at a very reasonable price. Compared with third-party aftermarket parts, which are frequently subject to much lower and less consistent quality control standards, OEM parts are the clear choice for making your vehicle run safely and smoothly, and we're proud to offer OEM parts for you and your vehicle.
Whether you're looking to have your brakes replaced as a preventative measure or in response to an immediate need, the team at Crown Volvo will help you make your vehicle as responsive as we can. We're looking forward to the opportunity to work with you - call or stop by the shop today to schedule an appointment!