A little goes a long way when it comes to taking care of your vehicle. Staying on top of basic auto care can help improve its safety and reliability, and it definitely plays a major role in ensuring your car is operating at its best when winter weather arrives. Conditions like icy roads and snow make driving more hazardous if there are any unnoticed issues, which is why The Care Car Council recognizes October as Fall Car Care Month.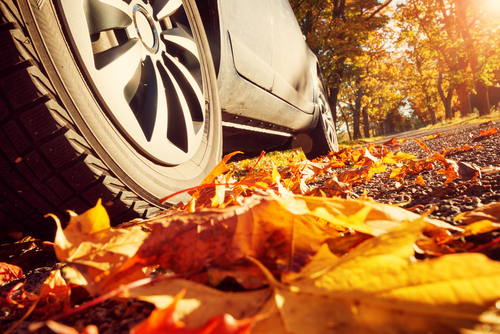 It's essential to check your car's brakes, tires, and heat system, given how much those hot summer months can take their toll on your vehicle. You don't want to find out your heat isn't working when it's 26° at 6:30am.
Whether you do it yourself or visit a trusted Honda technician at Crown Honda of Southpoint, here are five things you should check this October:
Check your car battery.

You'll want to make sure the connection is corrosion-free and your clamps are tightly secured.

Check all your fluids.

Make sure you check everything from your engine oil and windshield washer solvent to your brake and transmission fluids as well as your antifreeze/coolant.

Check your brake system.

You should be checking your brake system every year, and with icy weather on the horizon, fall is the perfect time to have your brake linings, rotors, and drums inspected.

Check your tires.

In addition to checking tire pressure and tread, inspect your tires for signs of uneven wear. Pay special attention to any bulges or bald spots.

Check your engine.

You want your vehicle delivering the best balance of power and fuel economy, especially when to grandmother's house you go with the little ones.
It never hurts to spend a little time checking your vehicle, especially when harsh weather conditions are on the horizon. If you have any questions or need help checking your car this fall, feel free to call our service team or schedule an appointment.
Remember: Winter is coming.