Over the next five years, Volvo plants to launch five new fully electric vehicles, with the hope that half of all cars sold will be electric by 2025. These new models are ultimately working to a greater goal than diversifying Volvo's vehicle offerings. The company's vision is to reduce chain carbon emissions by 25% by 2025 with the additional ambition of using at making at least 25% of all plastics used in new Volvo cars from recycled materials. At the factory level, Volvo has already been having steps toward climate neutrality in their manufacturing operations with about 80% of their plants currently powered by renewable energy.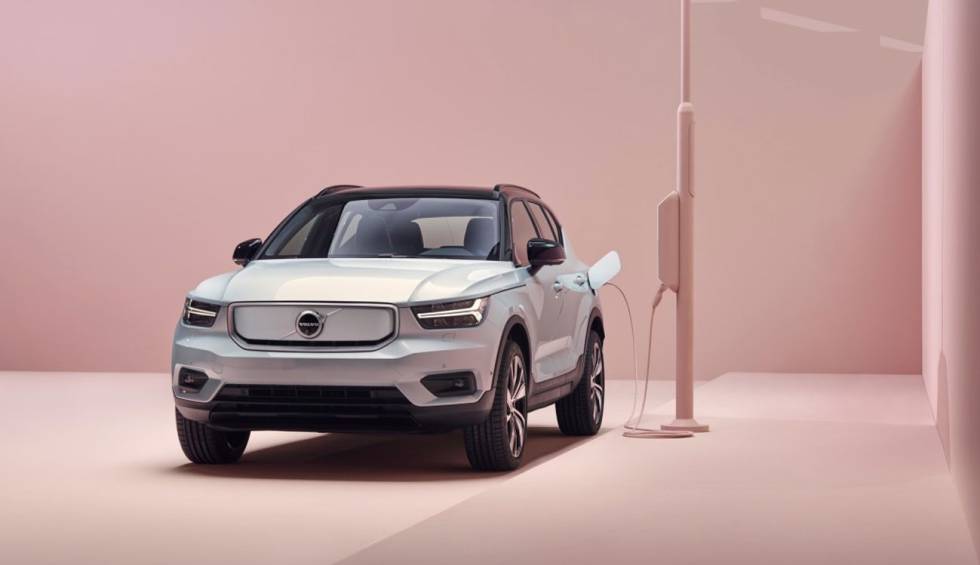 As part of this effort to reduce its carbon footprint, Volvo released the XC40 Recharge this year, debuting it as the company's first purely electric SUV. The XC40 is Volvo's smallest SUV, and this new battery-powered version can drive over 200 miles on a charge with a total output of 402 horsepower between its two electric motors. Since the Recharge doesn't have an internal combustion engine, the space under the hood can be used as storage. The battery packs are under the floor, and the SUV's body has been specially reinforced in the front, read, and around the battery pack to protects both passengers and the battery. If you're worried about charging time, the XC40 achieves close to an 80% charge in just 40 minutes, making the switch from gas to electric easier than ever.
The Recharge name will be given to all of Volvo's pure electric and plug-in hybrid vehicles in the coming years. This is significant as Volvo announced it would not introduce any new models powered purely by fossil fuels. Every new model the company releases will include hybrid and plug-in hybrid options in addition to fully electric vehicles like the XC40. To sweeten the deals, Volvo has also promised to reimburse Recharge purchasers the cost of charging the car at home for an entire year. To reserve your XC40 Recharge, click here.